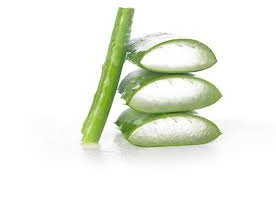 Aloe vera
What is aloe Vera? : The aloe vera is a plant with long, spiked leaves, which are thick-skinned and contain a clear jelly-like substance. The aloe vera leaves are used today in many products, including cosmetics, skin lotions and moisturizers, burn gels and even sun screen creams. The jelly extracted from its parts can be used to make aloe vera juice, which can be used as a nutrition supplement. Aloe vera juice amazingly is rich in nutrition - containing nineteen amino acids, twenty minerals and twelve vitamins. The main benefits that have been proven in medical studies are anti-inflammatory, antioxidant and restoration. Other on going studies suggests that it is also beneficial to the heart and can destroy strong bacteria.
Why is aloe Vera good for you? Vara's aloe vera drinks may help
Improve circulation of blood pressure
Improve blood sugar regulation
Relieve constipation, diarrhea and other intestinal problems
Improve joint flexibility and movement
Strengthen the immune system by boosting production of white blood cells
Detoxify the body and cleanse colon
Penetrate into the digestive system to remove harmful bacteria Rejuvenate aged tissues and promote healthy skin
Act as alkalizing agent
Source:
www.aloe-vera-studies.org, www.herbal-supplements-guide.com, www.buzzle.com
DISCLAIMER:
These statements regarding the health benefits of Vara's aloe vera drinks have not been evaluated, reviewed or confirmed by the Food and Drug Administration or by any other state or federal agency or authority. Vara's aloe vera drinks are not intended to treat, cure or prevent any disease or any physical condition. Please consult with a physician in all matters relating to your health.